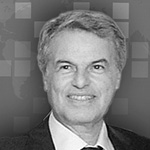 Mr Mohamed Fekih Ahmed
Mr. Mohamed Fekih who also serves as the Chief Executive Officer of Tunis International Bank, has had over 35 years of banking experience. His banking career began with his joining Citibank Tunis, then with Tunis International Bank. During these years of increasing responsibilities, Mr. Mohamed Fekih has been able to acquire an in-depth knowledge and vast experience in various banking areas. Hewas granted the award of the Best Banker of the year 2004 in Tunisia.In addition, Mr. Mohamed Fekih is also performing the following functions:
Board and Executive Committee Member of Gulf Bank Algeria, Algiers,
Chairman of SACEM Industries, Tunisia (A leading electrical distribution transformer manufacturer in Tunisia),
Board Member of Ooredoo, Tunisia (Mobile provider),
Board Member of Hannibal Lease, Tunisia (A Leasing Company),
Board and Risk Committee Member of FIMBank plc, Malta.
Board Member of London Forfaiting company – London
Mr. Mohamed Fekih graduated from the University of Law, Political and Economic Sciences of Tunis and holds a Diploma of Higher Management Studies from the Higher Institute of Management of Tunis (InstitutSuperieur de Gestion de Tunis). He has also participated in various courses and seminars with well-known international institutions in the United States and Europe such as the High Performance Board Program (IMD Lausanne).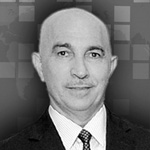 Masaud M. J. Hayat
Masaud J. Hayat is a Kuwaiti National. He obtained the Bachelor of Science (Economics) from the University of Kuwait and a Diploma in Banking from the Institute of Banking Studies in Kuwait. Between 1998 and 2010 he was the Chairman of KIPCO Asset Management Co. K.S.C. in Kuwait.
Masaud J.Hayat is Member of the Board Of UGFS. He holds the position of Chief Executive Officer – Banking at Kuwait Projects Company Holding (KIPCO), which is one of the largest diversified holding companies in the Middle East and North Africa with holdings in commercial banking, investment banking, asset management, insurance, media, real estate and manufacturing. He also serves as:
Chairman & Chairman of the Executive Committee, Tunis International Bank
Chairman of United Gulf Bank
Chairman of United Gulf Holding Company in Bahrain
Vice Chairman of Gulf Bank Algeria
Vice Chairman of Bank of Bagdad – Iraq
Vice Chairman, FIM Bank p.l.c. – Malta
Board Member, Burgan Bank – Kuwait
Board Member, Jordan Kuwait Bank – Jordan
Board Director, KAMCO Investment Company K.S.C. (Public) – Kuwait
Board Director, North Africa Holding Company – Kuwait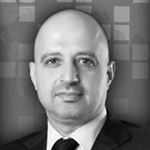 Rabih Soukarieh
Rabih Soukarieh is a Lebanese National. He is Member of the Board Of UGFS. He is also the chief Executive Officer of Algeria Gulf Bank (AGB), Algeria since August 2015 having held previously various senior executive positions at United Gulf Bank (UGB) in Bahrain including the post of  Chief Executive Officer between March 2012 and August 2015.
During his ten year tenure at UGB for the years 2003 until 2004 and 2008 until 2015, Mr. Soukarieh also acted as Chairman and Chief Executive Officer of Millennium Private Equity in Dubai and Chief Executive Officer of United Gulf Financial Services in Qatar.
Between 2004 and 2007, he occupied the position of Group Chief Financial Officer of Wataniya Telecom Group of companies. He is currently the Chairman of Syria Gulf Bank- Syria, and a member of the board of directors of Tunis International Bank in Tunis as well as FIM Bank Malta having held a number of directorships of banks and companies in the past.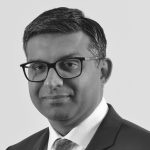 Hussain Lalani
Hussain Lalani is a Pakistan National and he is member of the Board of UGFS. He is Chief Executive Officer of United Gulf Bank – Bahrain. His career extends over 20 years. He has worked extensively with the Board of Directors on advisory transactions in his previous capacity as the Bank's Chief Financial Officer, and partnered with business divisions to support growth and business plans.
Mr. Lalani was previously employed by Ernst & Young (Bahrain) and PriceWaterhouse Coopers (Pakistan). He is a Board Member of Takaud Savings & Pensions B.S.C. (c), Bahrain; Global Banking Corporation, Bahrain; United Gulf Financial Services North Africa, Tunisia; FIMBank p.l.c. – Malta and Assoufid B.V. He is also a Non Executive Director of Takaud Savings & Pensions (DIFC). A Chartered Accountant and a Certified Information Systems Auditor, Mr. Lalani holds a Bachelor of Commerce degree from the University of Karachi, Pakistan.