FRIGOMEN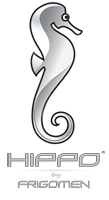 FRIGOMEN SA newborn in the field of fixtures, refrigeration equipment and steel sheet quality (Branded HIPPO) .The Company aims through its products to provide professionals in the catering services with new innovative solutions that meet their expectations and their needs.
Project details
Sector:
MECANICAL INDUSTRY
If you have an idea, a project and you are seeking funding for your business venture.
Feel free to contact us.