GREEN FRUITS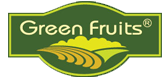 Green Fruits was established in 2011 and based in Kebili. The total investment is estimated at 1.450 million tunisian dinars. It is an exporting company specialized in the processing and packaging of dates. It markets the products of high added value such as packaged dates, paw dates, syrup and jams.
If you have an idea, a project and you are seeking funding for your business venture.
Feel free to contact us.