Kalys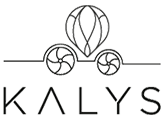 Kalys is an online platform for the sale of handicrafts unearthed from a network of Tunisian craftsmen and craftsmen in various regions of Tunisia by bringing a touch of modernity in order to increase the competitiveness of Tunisian handicrafts in the world. 'international.

Project details
Operation type:
GREENFIELD
If you have an idea, a project and you are seeking funding for your business venture.
Feel free to contact us.