KAN PHARMA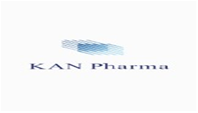 KAN Pharma Laboratories is a pharmaceutical project based in Swassi, Mahdia District, in an area of regional development and established on August 2013. In its first stage, Kan Pharma Laboratories are dedicated to the manufacture of oral and solid drug forms such as naked tablets, coated tablets, capsules, and bags, and in the second stage, the manufacture of injectable forms in particular Insulin, Paracetamol and Ibuprofen. The production of the Kan Pharma laboratories is mainly intended for export.
Project details
Operation type:
GREENFIELD
Sector:
PHARMACEUTICAL INDUSTRY
If you have an idea, a project and you are seeking funding for your business venture.
Feel free to contact us.