SOCHA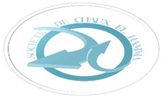 Société de Chaux Al Hamma is a limited company which was established in 2012 and based in Gabes. The main activity of the company is quarrying, processing limestone into lime and derivatives.
Project details
Operation type:
GREENFIELD
Sector:
CHEMICAL INDUSTRY
If you have an idea, a project and you are seeking funding for your business venture.
Feel free to contact us.